Discover Dynamic Inspirational Entertainment!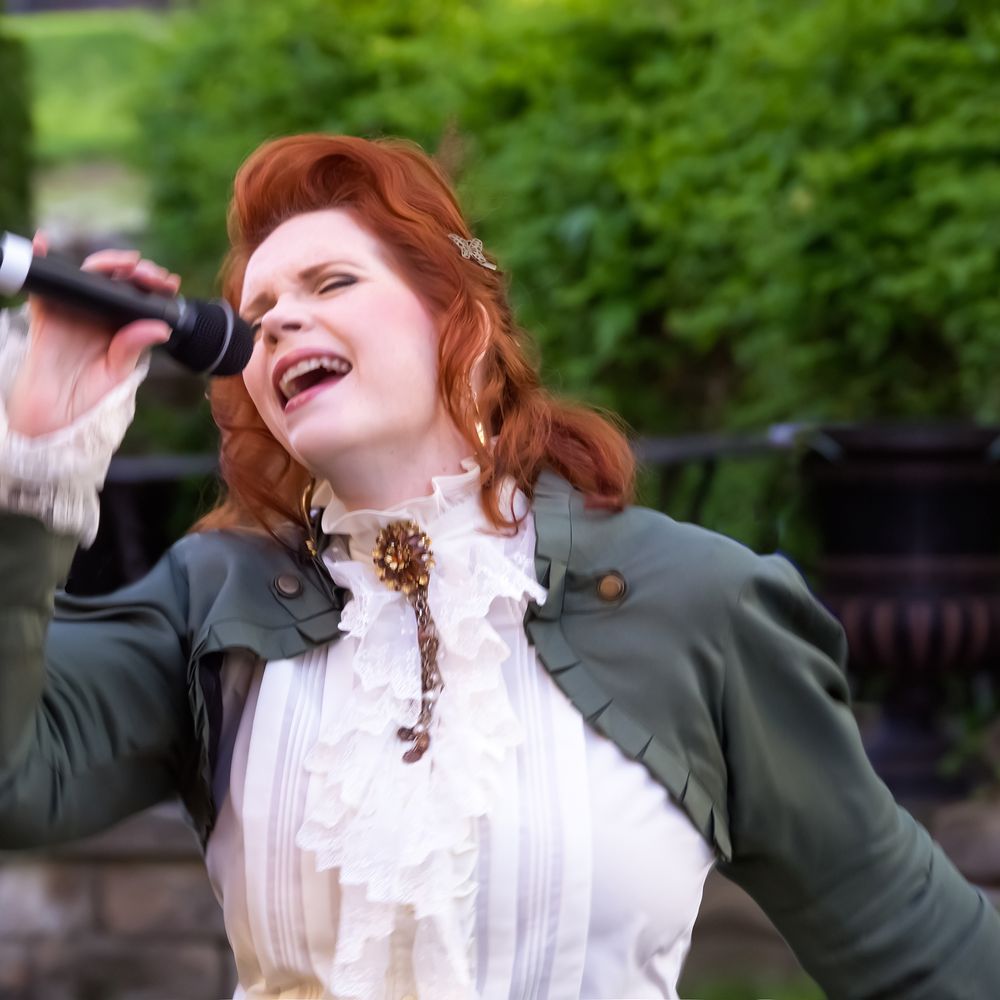 Experience Michelle!
With a voice that's been compared to both a "Disney princess" and a "sultry jazz singer" (go figure!), Michelle Deck confidently commands the stage as an engaging, sensitive performer. In one phrase, her expressive voice booms with enormous power; in the next, it tenderly floats to convey the song's gentlest moments. While she sings well-loved songs from many genres/eras, Michelle is also an acclaimed songwriter who's best known for her favorite themes: encouraging, positive, and inspirational songs about Love and Life.
Whether she's sharing the stage as opening artist for a major label entertainer, performing on national or local television, or singing for a small intimate group of friends, her goal is always to present musical excellence with a memorable experience and an inspiring message for all ages.
Michelle loves recording! Her selection of albums and singles spans many genres and eras — Inspirational, Jazz, Pop/Rock. Patriotic, and CCM/Gospel. In addition, many of her original and cover tunes are featured in music videos on her YouTube Channel, including a ten-part Songwriting Series. (See the "Music" and "Store" pages for digital downloads or physical copies of Michelle's LP and EP recordings, as well as newly released singles!)
Looking for a Concert or Event Vocalist?
When you book Michelle to sing at your concert or event, you'll find she's both enthusiastic and accommodating.  For example:
¨ Have a song that's special to you or your loved one for a wedding or anniversary celebration? Let her know in advance, and she'll make every effort to include it for your special day. 
¨ Need an all-original or acoustic performance in a smaller venue? Michelle's also a skilled pianist and songwriter who enjoys up-close, intimate settings as much as large auditoriums. 
¨ Scheduling a patriotic event, or want to honor our military veterans? Audiences always love Michelle's spirited patriotic songs.
¨ Looking for an inspirational speaker for your business or women's conference? Michelle's motivational experience as a leader in business and direct sales is enhanced by her musical presentation of inspirational songs.
Other facts about Michelle:
¨ Decades of concert & stage experience
¨ Three-octave vocal range; 10 recording projects
¨ Classically trained pianist; vocal parts arranger
¨ Bachelor's degree in Music from Southwestern A/G University (Piano Major/Voice Minor)
¨ Completed one-year "Artist Development Program" with Incubator Creative Group
¨ Studied "Seminar for Performing Artists" with Tom Jackson, stage communications coach for music artists and bands of many genres
¨ Her songs featured on nationally syndicated radio/internet show "I Write the Songs" with acclaimed songwriter & author Mary Dawson
Check out Michelle's site and her music, photos, and videos—then contact her today with your ideas for a "Dynamic Inspirational Entertainment" experience of your very own!

Email:  MichelleDeck87@gmail.com
What's New with Michelle?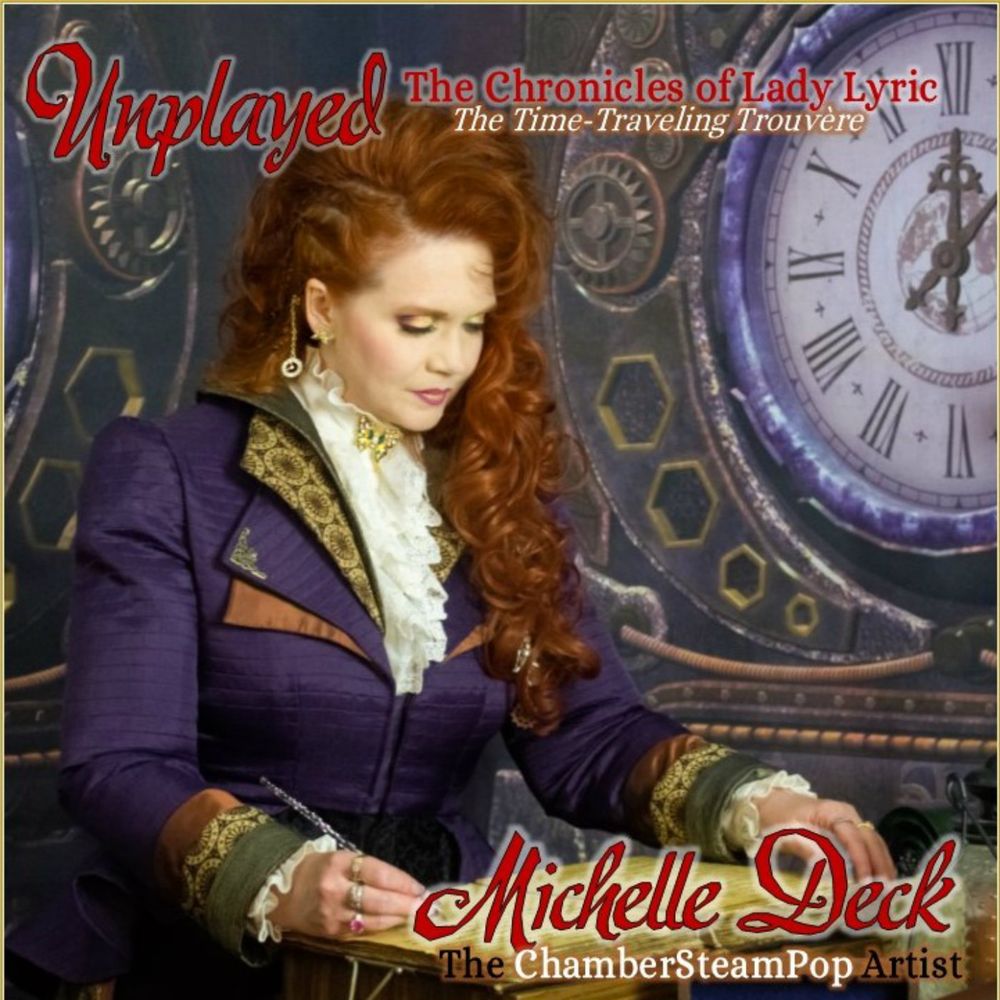 Michelle Debuts a new EP in her new Music Genre!
"Unplayed: The Chronicles of Lady Lyric" * new ChamberSteamPop genre!
Visit Michelle's companion website LadyLyricMusic.com for the story of Michelle and Lady Lyric - a Partnership to Span the Ages! The genre is called ChamberSteamPop - "Classically infused Pop music with a Steampunk twist."  These original songs are fresh, energetic, and truly unique, always with timeless themes of hope and encouragement.
The full EP project "Unplayed: The Chronicles of Lady Lyric" and its seven singles are now available for Digital Download on LadyLyricMusic.com - BUT you won't want to miss out on getting your own physical CD copy, including the *Gorgeous* 12-page CD Booklet with Lyrics and Full-color Photos!  Plus, cool custom-designed T-Shirts, Journals, Posters, and more!