About Michelle!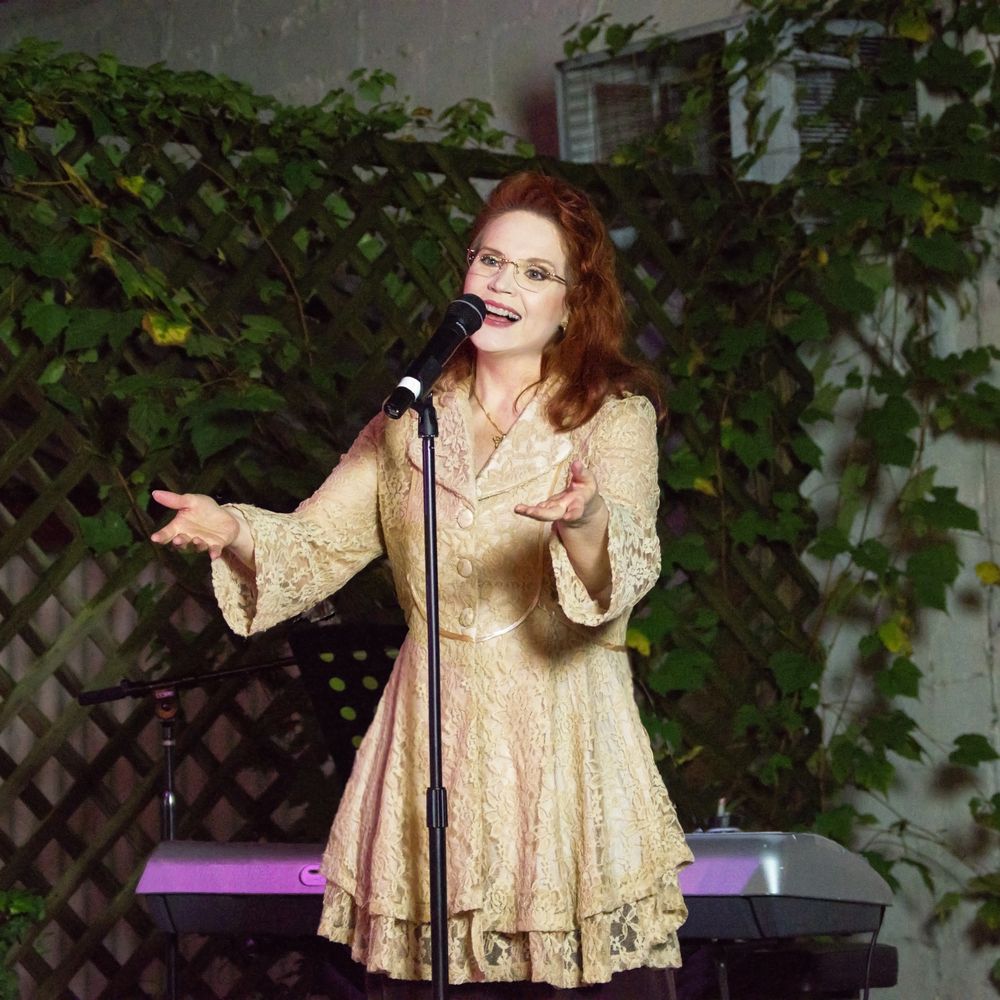 A Journey of Excellence and Inspiration
Ever since she was old enough to crawl up on the piano bench and plink out her own tunes, Michelle Deck was destined to be a singer-songwriter. Her classical piano training and wide-ranging musical influences (such as Karen Carpenter, Barbra Streisand, Steven Curtis Chapman, Margaret Becker, Idina Menzel, Abney Park) have blended with her powerful and expressive three-octave voice to create "Dynamic Inspirational Entertainment" experiences for audiences in many varied venues, starting in her home states of Oklahoma and Texas, all across the south central US, and now in her new home of Branson, Missouri.
Michelle's performance experience spans many years and many varied concert venues -- from restaurants and coffee shops, to shopping malls, business and civic events, county fairs and area festivals, women's conferences and ladies groups. In Branson, she was twice featured in the Southwest Missouri New Music Showcase, recognized as one of the Ozarks' up-and-coming original artists.
With her appreciation of all music that is encouraging, motivating, and inspirational, Michelle presents concerts with both original and cover tunes from many genres and eras. Whether singing her originals or cover songs, Michelle's desire is always to encourage and inspire her listeners to pursue their own dreams and touch the lives of others.
Michelle also enjoys coaching young artists and songwriters, and even created a ten-part Songwriting Series on her YouTube channel. She often says, "You're never too old to dream a new dream or launch into a new vision -- someone always needs to hear the song that's in your heart." (Be sure to visit her YouTube Channel and subscribe, so you'll be among the first to catch her next inspiring video!)
Contact Michelle today about bringing her Dynamic Inspirational Entertainment to your next party or event, or to schedule an "up close and personal" house concert for up to 20 friends!